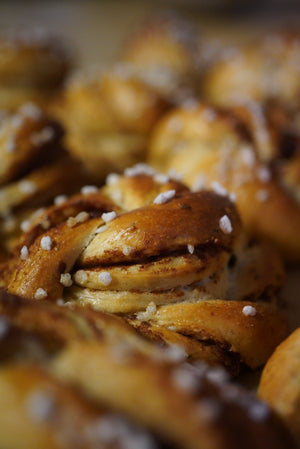 Cinnamon buns PICK UP
FOR SMALL ORDERS VISIT US AT THE CAFE or BAKERY . HERE YOU CAN PRE-ORDER LARGER AMOUNTS.
Time to pre-order our traditional cinnamon buns for pick up! Pre-order your desired quantity and specify your pick up time (between 9 and 12) We will make sure to bake some juicy buns to perfection for you!
If you prefer to bake them at home and make your house smell like wonders, check the web-shop for unbaked (frozen) ones!!