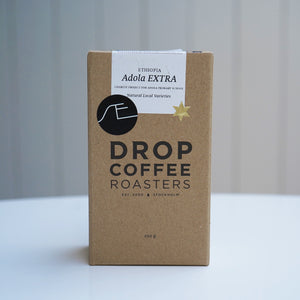 Adola EXTRA • Ethiopia • 250g
This product is called Adola EXTRA. It is called "EXTRA" because you pay extra money for the coffee that will be donated straight to the school at Adola. The coffee you receive is the exact same coffee as Adola Natural Ethiopia.
Omni Roast 
(Suitable for any brewing method)
Producer: Israel Degfa

Origin: Guji Zone, Oromia Region, Ethiopia

Varietal: Indigenous wild varietals
Process:  Natural

Flavour: Blueberries, dried raspberries, passion fruit

Altitude:  2100 masl
Read more about the school project on this website.